Tri-Way Control Systems, Inc. has been in business since 1965. Our company is capable of providing a complete line of machine tool control services. These services include: Design, Build, Installation and Trouble-shooting of Hydraulic, Pneumatic, Coolant, Lubrication, and Electrical systems. We have experience on a variety of automated systems.

Transfer lines and dial machines

Automated welding systems

Part-handling, assembly, and conveying systems

Leak test and gauging systems

Induction hardening machines

Durability and functional test equipment or stands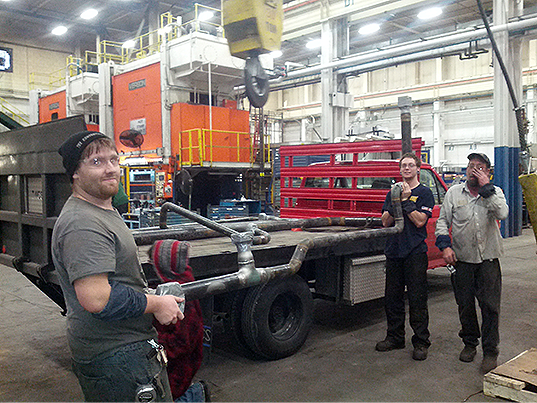 We can provide controls' services from a full turnkey perspective, or we can provide personnel to aid our customers during any phase of the project.

Our field supervisors have extensive experience in running work crews and laying installations. They understand that good customer relations are essential to the successful completion of a project. We provide all of the necessary tools and equipment for the project. Our office staff provides follow-up, purchasing and distribution of stock listed materials. We have open accounts, in excellent standing, at most controls' vendors in the area. In many cases, we can procure materials more readily then our customers due to a smaller, less cumbersome purchasing department.

Our Engineering Department can provide our customers with ACAD-generated design on relatively short notice. Furthermore, we will provide on-site start-up assistance at our customer's convenience to support our software designs. We possess the latest versions of development software for the major PLCs and HMIs that are used in the industry.

Rounding out our services is the almost 30,000 square feet of floor space at our new facility. We use this space to assemble electrical control panels and hydraulic power units. We can also accommodate the build and try-out of machinery, fixtures, test stands, gages, and robot cells on our floor. We have a 15 ton capacity crane in our high bay with 22 feet below the hook. In our lower bay we have one 7 ½ ton crane and four 5 ton cranes. These five cranes have 16 feet under the hook. In our fixture bays we have seven 1 to 2 ton cranes.
Please call (313) 584-3900 with any questions or comments. We look forward to doing business with you.